Our Blog
Create a Lasting Impression with Bespoke Exhibition Stand Design
Posted on: Wednesday, 28 March 2018
An exhibition stand should enhance and complement your corporate branding efforts and with Custom Creative's bespoke exhibition stand designs, the options are practically limitless. Stand out from your competitors at your next exhibition show with our customised design solutions. Our creative team of professionals fully comprehend the need for a well-designed exhibition stand and will do everything necessary to meet your stringent requirements.
Our Custom Exhibition Stand Solutions Offer Complete Flexibility
Gain full freedom and flexibility with our bespoke exhibition stand design services. We can create and configure exhibition stands to make them work for you. Whether you are demonstrating a new product or promoting your services, our team will design each element as per your specifications, making sure that your chances of success at the show are increased. Moreover, our designs are versatile and you can change them from one show to the next. Since the stand will be tailored to your specific requirements, we can create the stand in any shape and size that you want. Simply inform us about the space that you have been allocated in the exhibition show and your budget, and the rest will be taken care of by our professionals.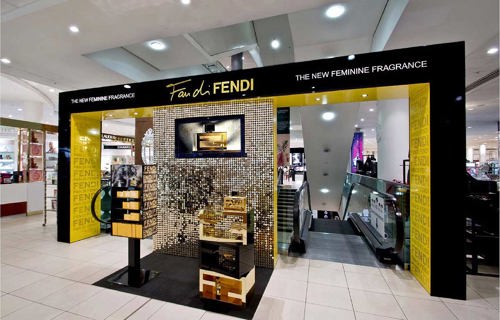 We Provide Turnkey Exhibition Stand Design Services
At Custom Creative, we give great importance and priority to the wishes and objectives of our clients. This client-centric approach makes us trustworthy and you can depend on us every step of the way. From the design conceptualisation to building the stand and its installation, our team will offer you their complete support. We even provide safe and affordable storage options for your exhibition stand until the time you need it again. Furthermore, we will provide you with a dedicated project manager who will solely manage all the aspects of your project. That is why we can guarantee that by choosing us as your exhibition design partner, you are bound to create a long-lasting impression on your target audience.
Do you want to make a big impression at your upcoming exhibition show? Engage our personalised exhibition stand design & build services. Our solutions will be built on your exact preferences, business objectives and budget. Also, throughout the design and building process of your exhibition stand, you will be kept informed of the progress. So, get in touch with Custom Creative today to discuss in detail your idea for an exhibition stand.